The main difference between a dust collector and a shop vac is that a dust collector takes the dust and debris from the air and the floor, whereas a shop vac can suck the dust from the floor only. Mainly both these machines are used in the industrial environment for cleaning or filtering.
People get confused in buying any one of these two machines as these are similar and serve the same purpose. In this article, we have discussed the difference between these two in detail to find it no difficult to pick one of these two machines.
Difference Between Dust Collector vs. Shop Vac
A dust collector is a huge machine that can easily deal with a large amount of dust and debris. A shop vac is comparatively less heavy than a dust collector. The heavy machinery installed in the dust collector can pick the dust and debris from both the air and floor. The shop vac cannot take the environmental dust; instead, it sucks the dust from the floor.
A dust collector is best to work in the industrial area or the workplace. However, it is not used for daily cleaning. Shop-vac is a cleaning machine that is best suited to work at homes daily. When it comes to both machines' range, we get to know that Dust Collector is expensive. Shop-vac has the economic approach within your house budget.
A dust collector's other features are that it is massive but portable and easily deals with massive dust or debris protection. Shop-vac is not that huge and cleans up dry dirt as well as liquid spills from your surfaces. The feature that makes a dust collector different from a shop vac is its large dust withholding capacity, which means no hassle of cleaning up dust bags again and again.
Dust Collector
It's a machine for cleaning up the dust on a larger scale. It consists of a capture hood, air mover, duct-work, and exhaust duct. Being a big and massive machine dust collector sucks dust at a much higher pace. It is a huge but efficient machine that works on airflow mechanisms with high volume and low static pressure.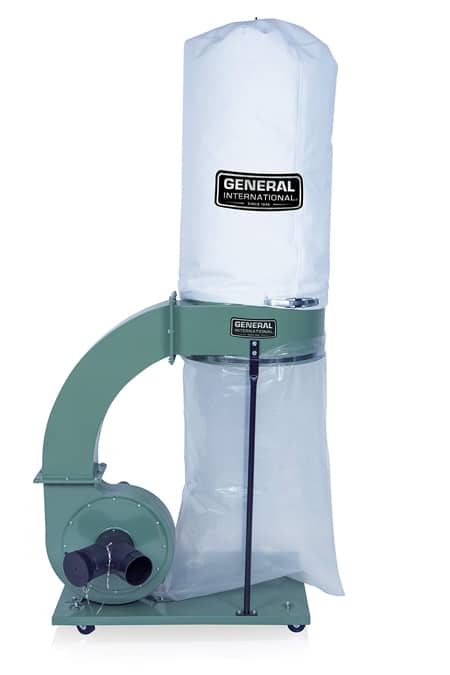 Get ready to hear the noise before turning this machine on as its bigger size produces big noise. However, the noise is not that loud to become un tolerable. It is a very efficient machine that cleans up the mess in less time.
The hose's width in the dust collector is as large as 20 feet so that it can take in a huge pile of dust at one time. However, it is massive but still to such an extent that you can accommodate it in your garage in your workplace. We can observe its use more on construction sites, especially when you are working with wood.
It is suitable in the larger places such as industrial sites.
It has a capacious dirtbag that you don't need to empty again and again.
Its wider hose can suck large debris particles.
Also, it cleans not only the floor but also the air.
It does not work very well for handheld tools.
Not suitable for daily use as cleaning is a time taking task.
Shop-Vac
Shop-vac is a machine that is designed to clean up debris on a smaller scale. Looking at its working, it uses low volume and high pressure. Instead of sweeping everything out, it only picks up the small dirt particles from the floors.
The working mechanism of shop-vac is followed by an inlet airflow of low volume with high static pressure. The high pressure sucks every single dust detail from any surface. The best thing about this machine is that it can pick up liquids and dust from your surfaces.
Shop-vac is best to clean up small areas but not larger as its dirtbag has less capacity. You will need to clean the dust bag frequently to make space for more dirt. It has a less wide hose which means less volume due to which high pressure is generated.
It cleans up dust and liquids from the surface.
It is recommended for garage and inhouse usage.
Its smaller bag is easy to clean, making it reliable for daily usage.
You can use high horsepower for better results.
It is not hassle-free as you need to clean the dust bag over and over.
Its high pitch noise creates a lot of disturbance.
It clears the mess only from a smaller area.
Conclusion
It is concluded from the details mentioned above of dust collector and shop-vac that both have their specialties and to pick one of these two entirely depends upon your need. If you want a machine to clean larger sites, opt for a dust collector but if you need a machine for small areas, then go for a shop vac.